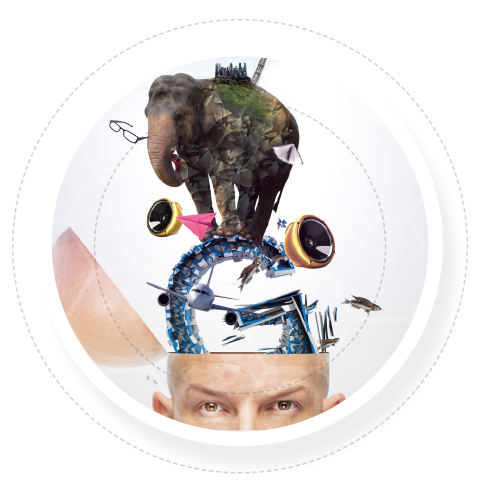 How it all came to life and some more...
If you need
more info
 you can contact me and ask anything you would like to know in order to be better informed.
in the meantime short story goes something like this... 
In Canada since 1995.
In web and graphic design industry since 1998. The switch to UX and UI arrived sometimes around 2000 when i worked for the company also known as the Planet Escape. 
That was the first time actually someone talked about the user experience(UX). Those times we were still doing GUI ( graphic user interfaces), for probably first ecommerce platform available so graphics and design was pretty present but my passion for resolving problems around that particular project gave me an urge to start thinking more profoundly about finding solutions to rising problems that were around the software.
About Visual design
: working with some of the most promising start-ups, small or big ventures, big teams or individuals in helping them find their Visual Brand identity it sounds like my life all around :) Sometimes it's easy and  sometimes it's hard, start-ups can be pretty taught place but the magic word is
collaboration
with your team and your clients as much you can.
Creative work
: and collaborations took place with many Canadian corporations and individuals in different industry sectors.  
 Moran
, Yuli Turovsky, Alain Lefevre, Avianor, Lumenpulse,
My favorite Robot Records
, 
Cirque du Soleil
,
Montrealenlumiere
 or medical Tech Company such as
Medfarsolutions
 where my job in the beginning was to create a brand that will be recognized as leading Clinical Solutions that in the years became more focused on User Experience and user interface for new generation of EMR cloud based platform.
Work routine: 
is based on curiosity, testing, problem solving, ideas that sometimes can be radical and sometimes simple. Being passionate over my craft and thinking that through prototyping, testing and pixel perfection, we achieve the best way of learning what works and what doesn't. From research,to concept, observation and processing new information is always in direct connection with the vision of my client's identity, either working with creative dynamic teams or with individuals on smaller scale projects. Working closely with my team and collaboration gon higher level is key point to have a strongest result on the end. 
RESEARCH / CONCEPT / COLLABORATION
The method: 
From a simple idea to a final product, my work applies to UX/UI, problem solving, visual concepts, branding, wire-framing to final Web and interactive on / offline presence or packaging and print.
As 
 Artist : 
Exhibitions
and
 my work have been presented in Montreal, Barcelona, New York, Munich, Paris, London, Quebec City
Upcoming 2018 / 2019 :
San Francisco, Montreal
Thanks for visiting my site!
Goran