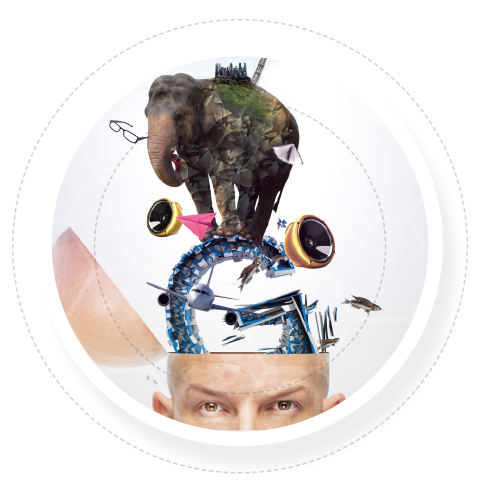 Through time I have had the privilege and have been fortunate to work for some of the finest and leading organizations around the globe, from entertainment, medical to financial  historical and educational industry such as Medfarsolutions, Excentris, Cinelume, Spectra, Montréal en Lumière, Desjardins, to name a few.
From big to small projects, I collaborated with some of the most promising startups, small ventures and digital agencies in helping them to find their voice and presence, such as : Public Cible,  Edition Sylvain Harvey, Pivot point, 3f1c, MMI and others.
My belief system and work routine is based on curiosity, creation, color and simplicity. I am passionate over my craft and like thinking that through prototyping, testing and pixel perfection, we achieve the best way of learning what works and what doesn't.
As a creative artist my work and collaborations took place with many Canadian corporations, Montreal artists, musicians, photographers and groups, as example : Paul Piche, Moran, Yuli Turovsky, Alain Lefevre, Rest Area, Gaia, Avianor, Lumenpulse and Cirque du Soleil.
Listening, observing and being a team player is always in direct connection with the vision of my client's identity, either working with creative dynamic teams or with individuals on smaller scale projects. The method stays the same. From a simple idea to a final product, my expertise applies to concepts, print materials, branding, wireframing to final Web and interactive online / offline presence.
Along being in design, I am also recognized as professional artist painter. Exhibitions off my work have been mounted / presented in Montreal, Barcelona, New York, Munich, Singapore, Paris, London, Quebec City, and Toronto.
I would like to thank you and show my gratitude for your interest in me.