Hechoenco
is Montreal/ Canadian High-Performance company that is developing the market for brands from Colombia in North America.
They recently contacted me to get involved in a design brief for their upcoming company. The following are my submissions for the web design and brand web presence including a logo research and design.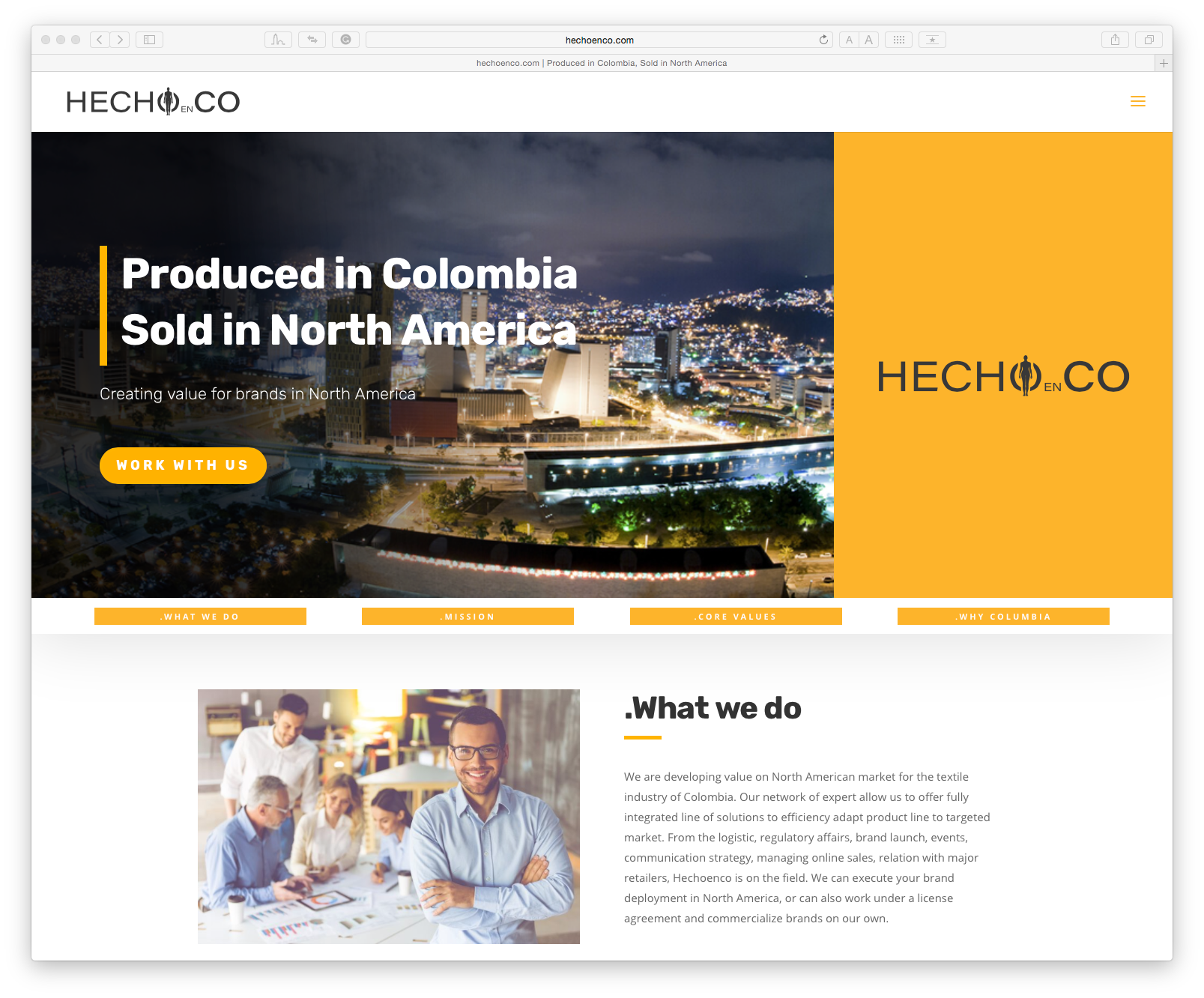 Their mission is to have a significant, positive impact on the manufacturing textile community of Colombia by creating value for their brands in the North American market. Always working with the enterprises that care for their workers, because, the individual is at the center of our company.