Pivot Point Canada
 Pivot Point leader in beauty education!
Pivot Point International's philosophy of lifelong learning, combined with their offerings, encourage growth and professionalism in an industry that is built on products and services that help everyone look and feel their best. My job was to ensure the clean user interface and enrich the experience for schools and students that are looking for information in this kind of field. Web / Mobile Adaptive site / Advertising / Photography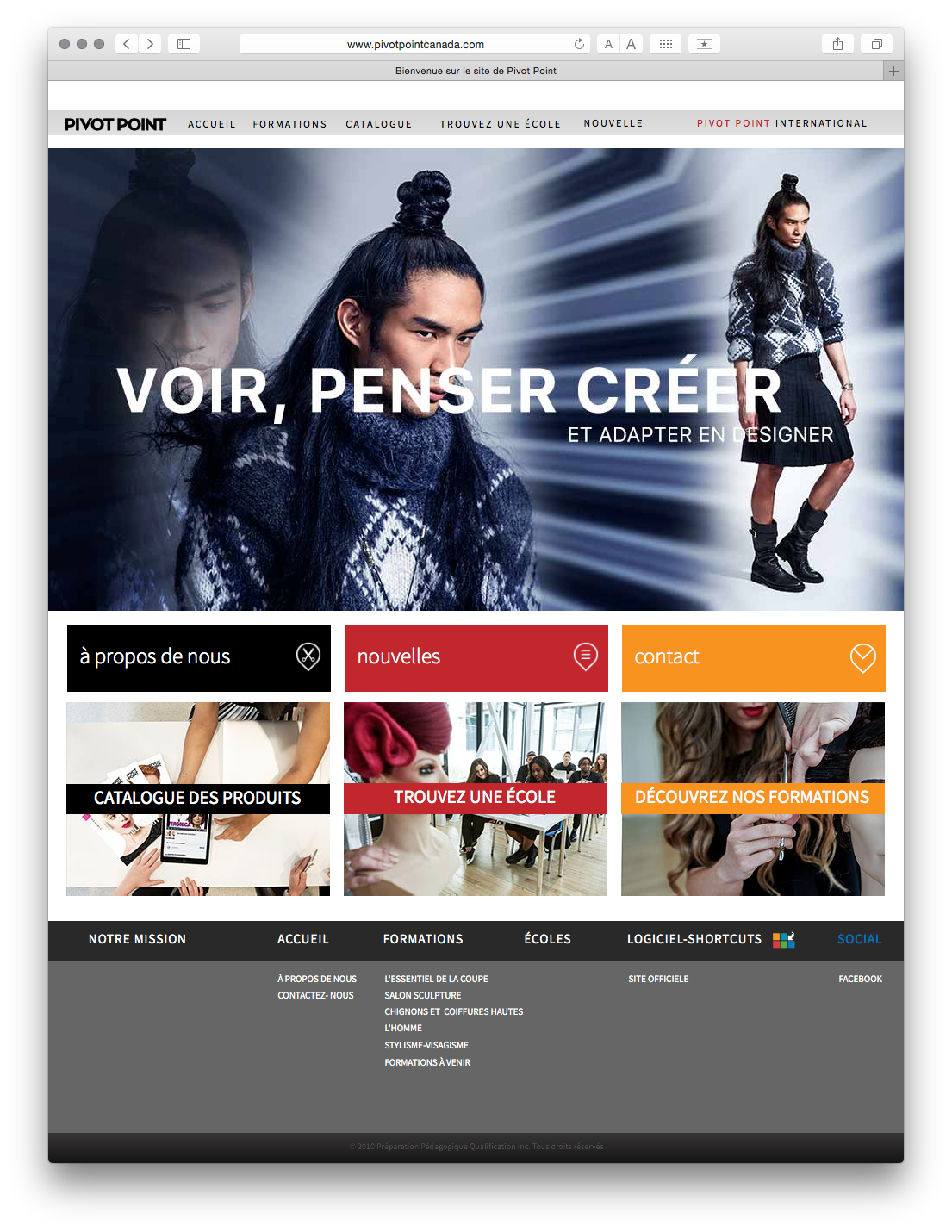 For more than five decades Pivot Point has been a leader in beauty education, training premier beauty professionals around the world. From hair designers to estheticians, to competition stylists and those who go on to teach future professionals, our educational methods are trusted to provide a solid foundation for success.​​​​​​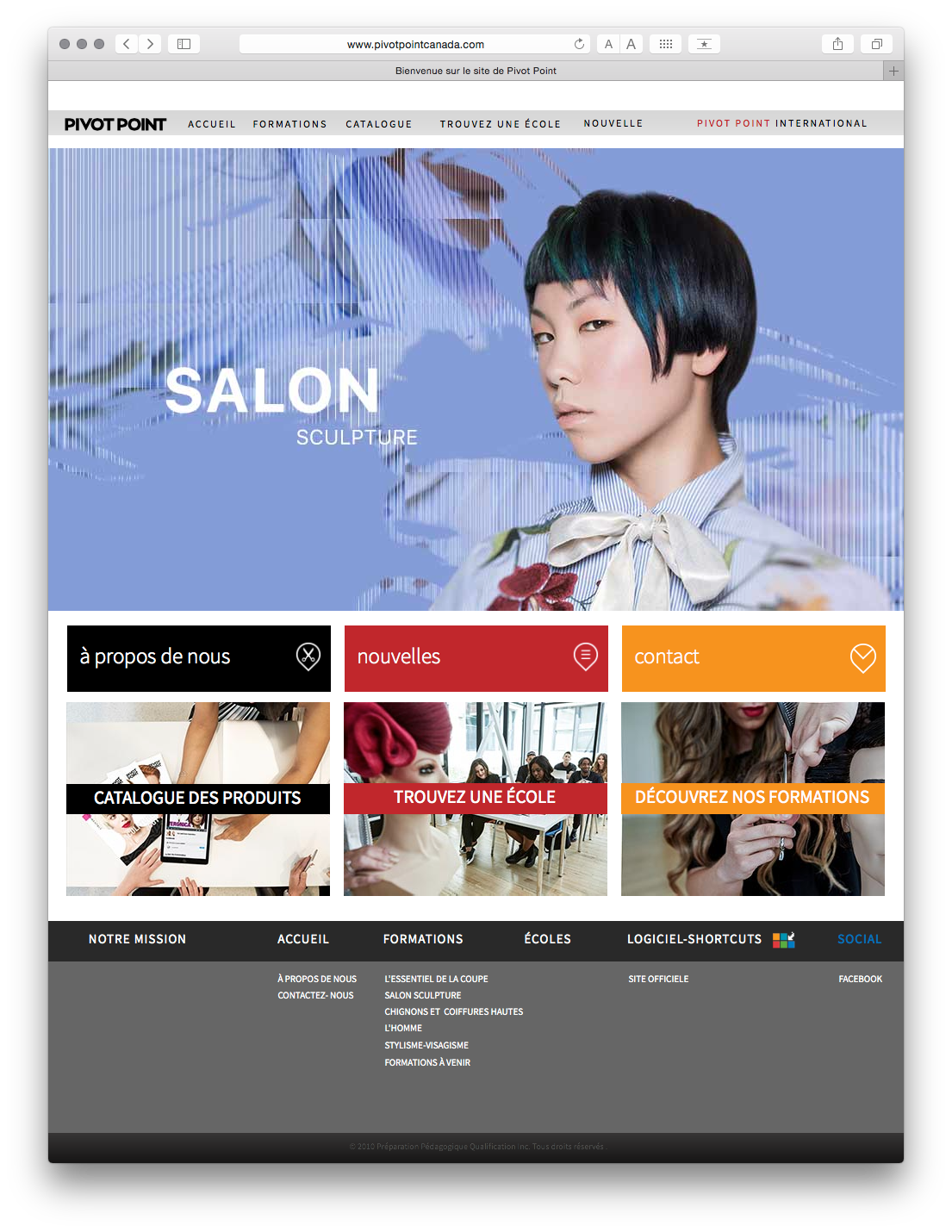 In 2012 they celebrated our 50th year of creativity, education, and empowerment. Today, we carry with us a legacy of passion for education and the creative force of Pivot Point Founder Leo Passage. Looking toward the future, they are committed to continuing that legacy and exploring new educational frontiers.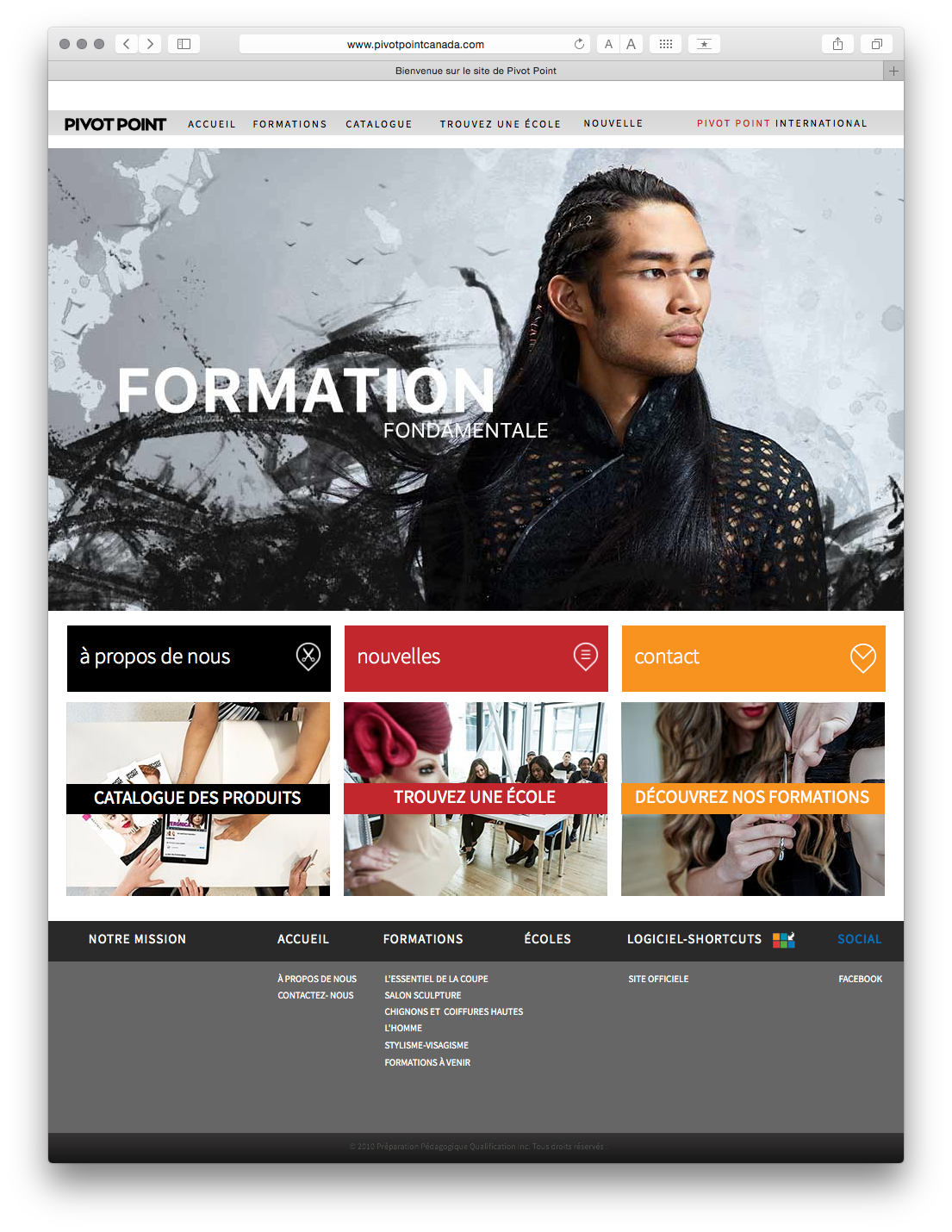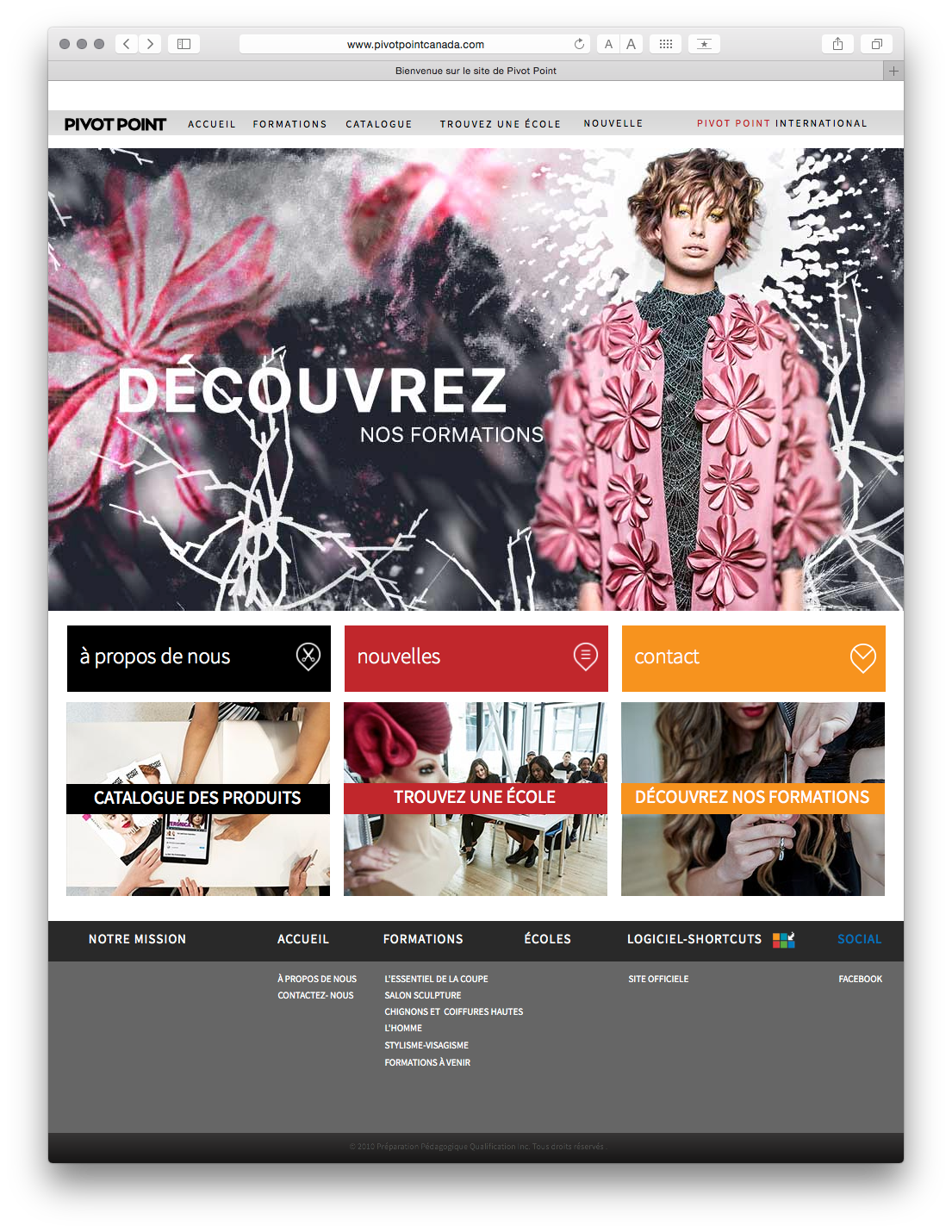 .Art Direction / Creative lead